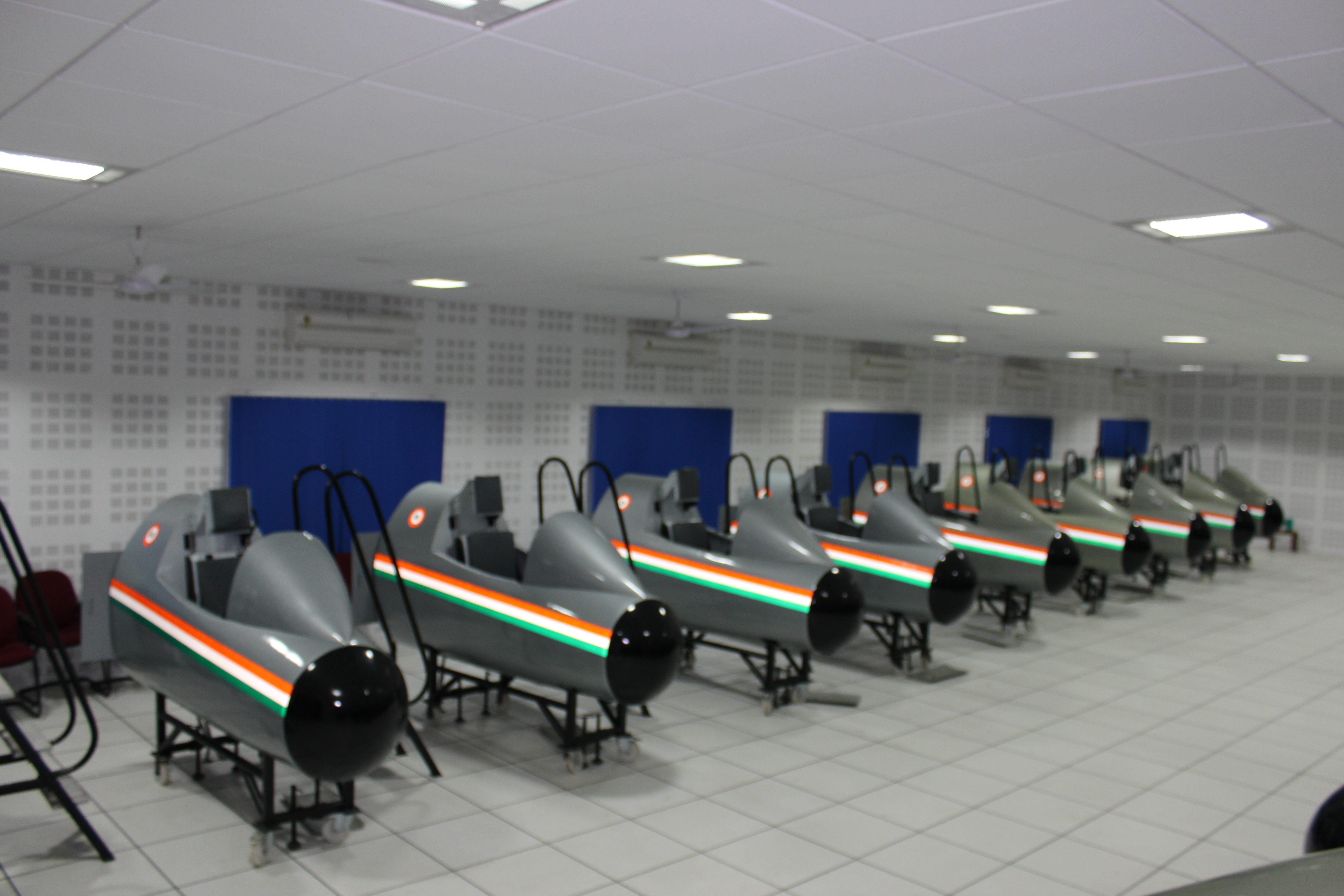 Computerized Pilot Selection System (CPSS)
A state-of-the-art embedded micro controller based CPSS with built-in security features has been indigenously designed and developed by DIPR & ADE against the sanctioned project of IAF. The system is used to evaluate the candidates' psychomotor skills Information processing skills (speed and accuracy), coordination, visualization, time-sharing along with cognitive information processing skills. By subjecting large number of candidates simultaneously to perform concurrent multiple tasks. The system consisting of 20 Nos. of Psychomotor systems and 100 Nos. of Cognitive systems each has been delivered and inducted to the 3 Air Force Selection Boards @ Mysore, Varanasi & Dehradun. It has replaced the earlier British selection process called Pilot Aptitude Battery Test (PABT).
OR
Computerised Pilot Selection System (CPSS) replaces the age-old pilot aptitude battery test. The project was also aimed at addressing the issue of the alarming rate of flying accidents in the IAF attributed to pilot error. In addition to flying skills, the future pilot is required to function as a systems manager, controlling various functions of the aircraft systems. The CPSS has new psychomotor and cognitive tests. These tests comprehensively evaluate the qualities required for military pilots, such as psychomotor skills, information, processing skills (speed and accuracy), coordination, visualisation, and time-sharing, by subjecting the candidates to perform concurrent multiple tasks. The CPSS has been jointly developed by the Defence Institute of Psychological Research (DIPR) and the Aeronautical Development Establishment (ADE), both premier organisations of the DRDO, through a decade long research. The new selection system places special emphasis on psychomotor skills and cognitive abilities of the candidates while screening them for selection into the flying branch of the IAF. The computerized pilot selection system ensures objectivity in results and uniformity in the degree of difficulty faced by the candidates.