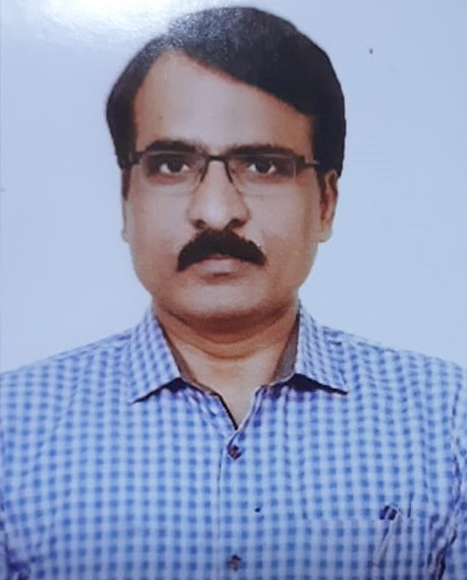 Sh. Vedveer Arya
IDAS:97, Additional Financial Adviser (R&D) & JS, Ministry of Defence (Finance)
Shri Vedveer Arya is a 1997 batch officer of 'Indian Defence Accounts Service' (IDAS),
His service profile is as under:
Assistant Controller, CDA (Central command). Lucknow (1999 - 2002)
Integrated Financial Adviser (IFA), Eastern Air Command, Shillong and as Officer I/c of Area Accounts Office, PAO (GTC & ARC)(2002-2004).
Staff Officer to INDBATT 7 of UNIFIL, Lebanon for one year under UN Deputation,(2005)
Officer l/C of PAO (GREF), Pune (2006-2009)
Director Finance, DRDO Hyderabad, Agni Missile Programme and Various tactical Missile programmes (2009 - 2015)
Integrated Financial Adviser (IFA), to Southern Naval Command, Kochi and Southern Air Command Trivandrum (2015 -2017)
Finance Manager (Maritime & Systems), Acquisition Wing, MoD (2017- 2021)
Assumed charge of Joint Secretary and Additional Financial Adviser since Sep,2021.
Shri Vedveer Arya obtained his Master Degree in Sanskrit from Delhi University; Hindu College 1992-1994. He is awarded Dr. Radhakrishnan Memorial Gold Medal and CD Deshmukh Memorial Gold Medal by Delhi University.
Shri Vedveer Arya is the Author of the following five books:-
Indian Contributors to Mathematics and Astronomy - Jan, 2014
The Chronology of Ancient India: Victim of Concoctions and Distortions - July, 2015.
The Chronology of India: From Manu to Mahabharata - Jan, 2020
The Chronology of India: From Mahabharata to Medieval Era (in Two Volumes) - Jan 2020
The Origin of the Christian Era: Fact or Fiction - Jan 2020