"The last date for registration extended to 5 Jan 2023 12:00 hrs"
Aeronautical Development Establishment (ADE), DRDO jointly with Design Division of The Aeronautical Society of India, Bangalore is organizing the fourth edition of "Autonomous Air Vehicles - Technologies & Applications" during 6-7 January 2023 at ADE, Bangalore.
The seminar will be conducted in hybrid mode with direct and online participation. The seminar focuses on technology developments & end applications related to UAVs for both civil and military domains. The event has invited talks by eminent speakers. This edition of the seminar focuses on algorithmic warfare, autonomous technologies of UAV, Role of Indian industries, etc.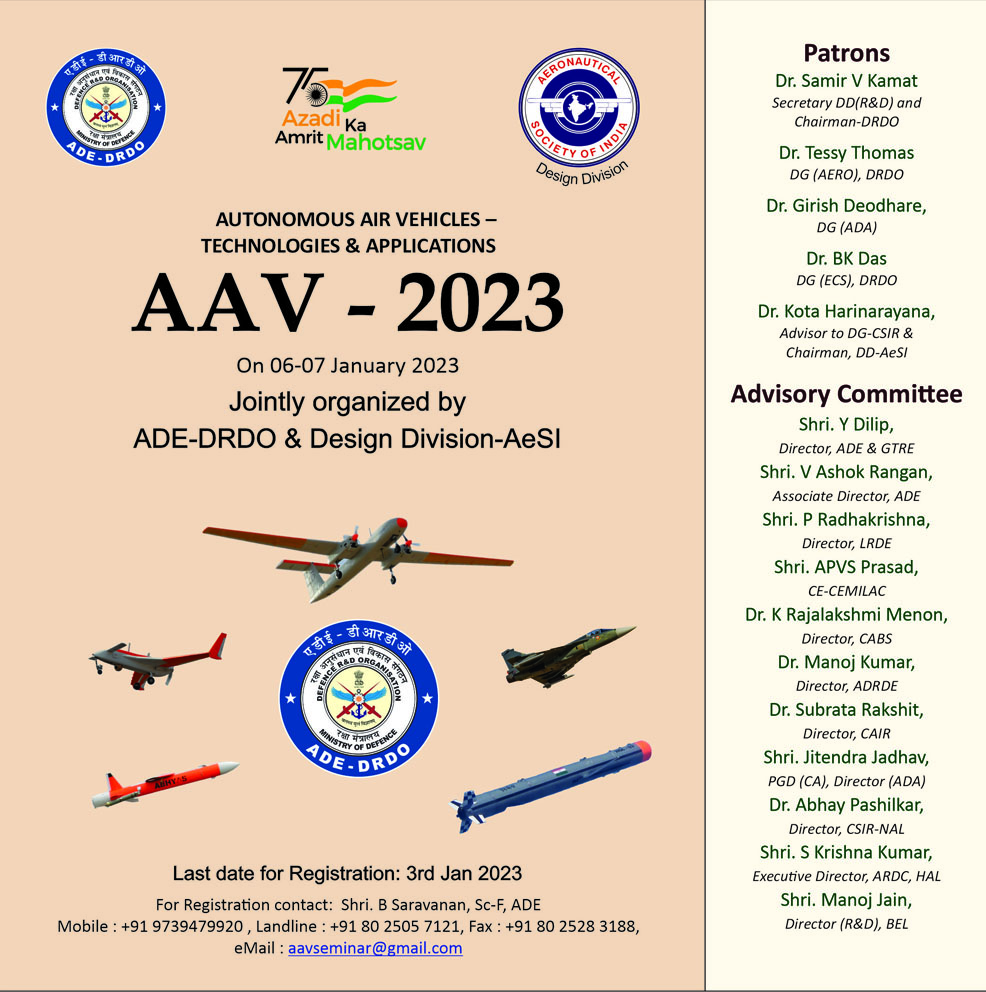 AAV2023 Sponsors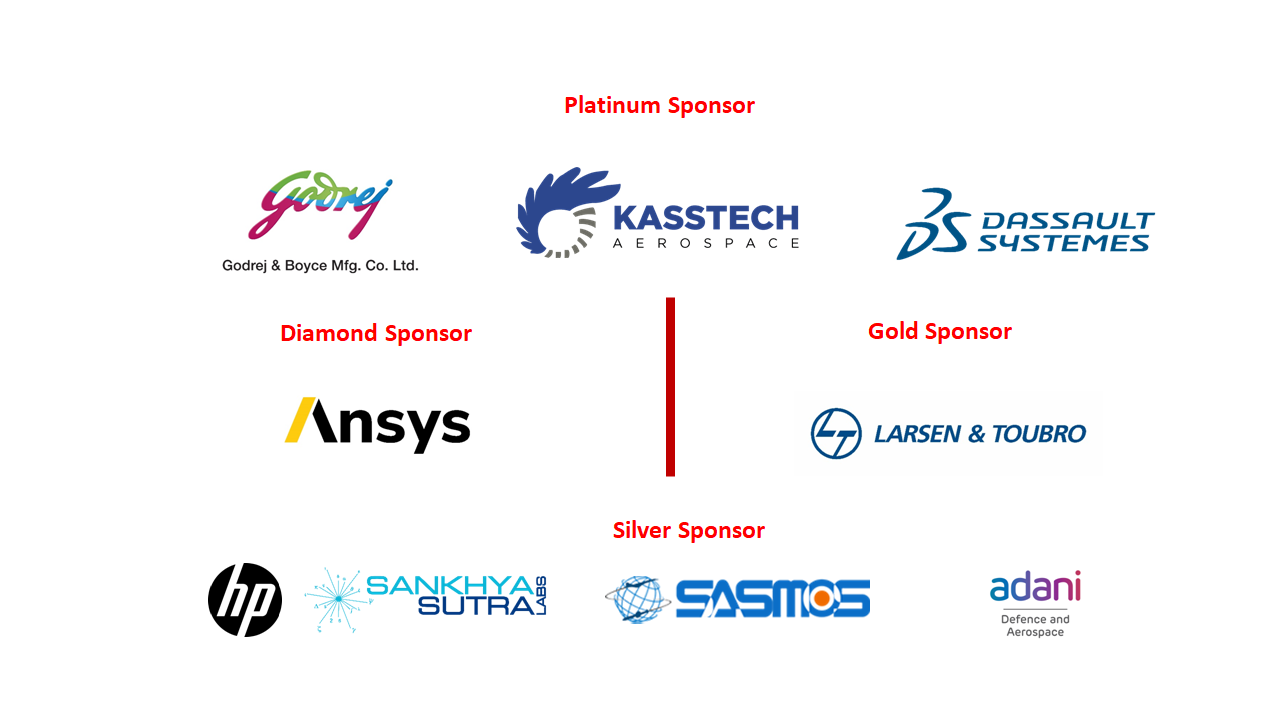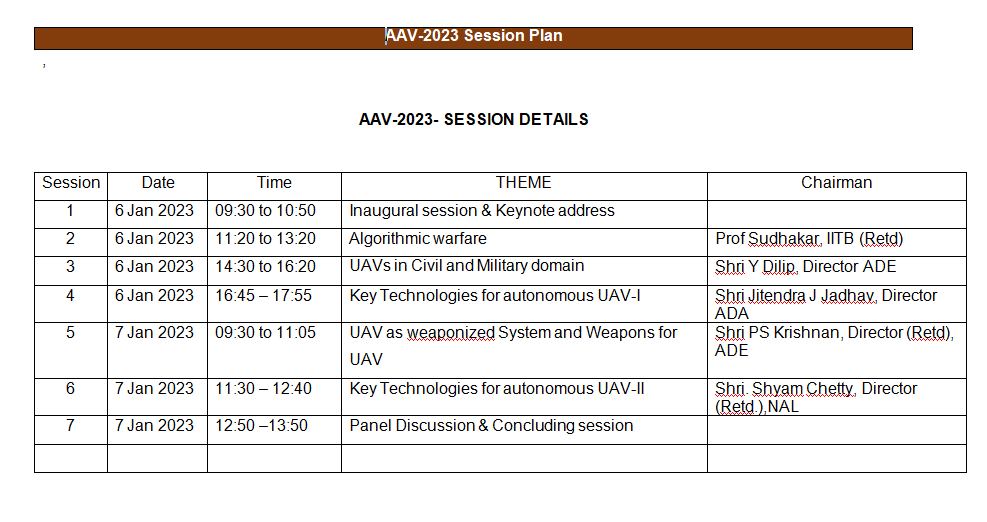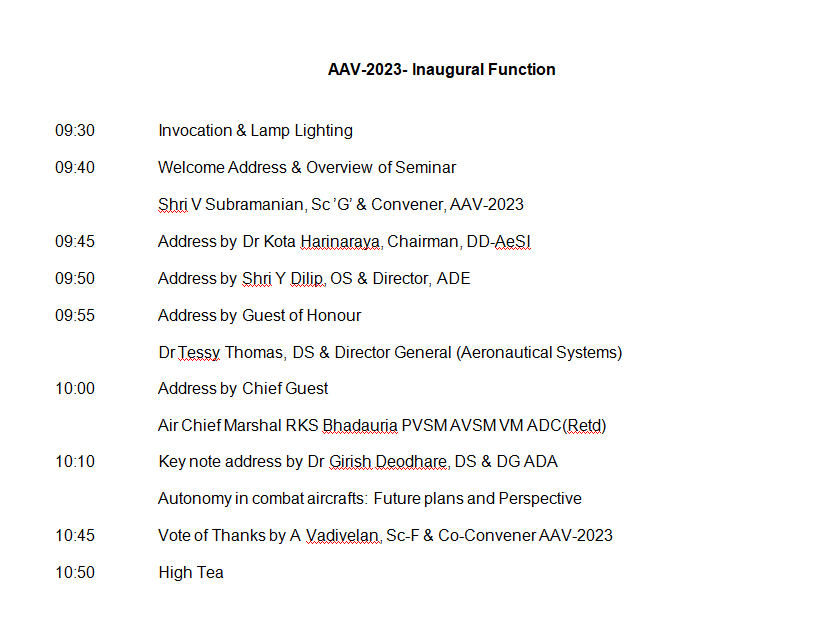 Registration Guidelines
Registration Form