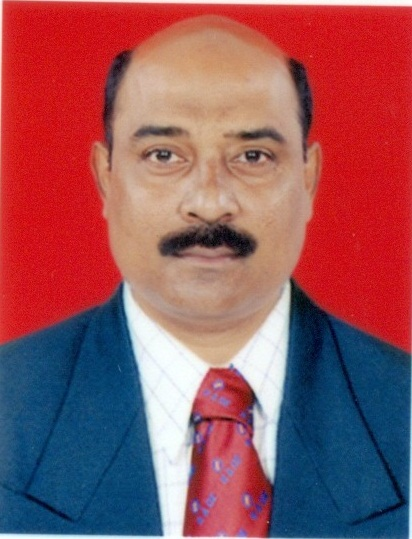 Shri Sangam Sinha
Outstanding Scientist & Director General, Resource & Management (R & M)
Shri Sangam Sinha, Outstanding Scientist is appointed as Director General (R&M) w.e.f. 30 June 2021.
Shri Sangam Sinha did his BE (Mechanical Engineering) in 1985 from Birla Institute of Technology, Mesra, Ranchi and acquired M.Tech (Machine Dynamics) from IIT, Kharagpur in 1990.

Shri Sangam Sinha worked at R&DE(E), Pune (an Establishment under Defence Research & Development Organisation) from Oct 1986 to Mar 2017 as Scientist in different grade. During this period, from 2007 – 2011 Shri Sangam Sinha was Project Director for Platform systems of ANS Programme and from Jan 2011 to Jan 2012 Project Director for Platform systems & Project Director IA2 SF3, DE. From Feb 2012 to Apr 2017 worked as Project Director of AGNI Programme as well as Officiating GM, MSC. He took charge of MSC as General Manager on 13 Apr 2017. Presently Shri Sangam Sinha is Director, VRDE, one of the Establishment of DRDO at Ahmednagar since 01 July 2019.

Under his guidance number of flight trials of underwater missile and different version of Agni missile has been carried out. Recently the latest 'Agni-V India's Pride'Launch was carried out from the launcher system designed and developed under his guidance.

He is also responsible for Design, development & commissioning of unique world class 12 T shock testing facility and 25 T Kinematic and Dynamic test facility for simulating sea, road and air motion at R&DE(Engrs), Pune.

Mr. Sangam Sinha is recipient of DRDO Scientist of the year, DRDO Performace Excellence team award and Laboratory Scientist of the year award.

He is Life Member of Fluid Power Society of India, Institute of Smart Structure, Indian National Society of Aerospace and related Mechanism & Robotics of Society of India. Around 15 National and 2 International paper publication at his credit. Shri Sinha has two patents in his name as Inventor.

Designer of
Shock Isolation System
Hydraulic Locking Mechanism
Electrical Connector Mechanism
Service Equipment

Expertise in
Kinematic & Dynamic analysis
Shock Analysis
Bondgraph Technique
Design of multi disciplinary Military Products.