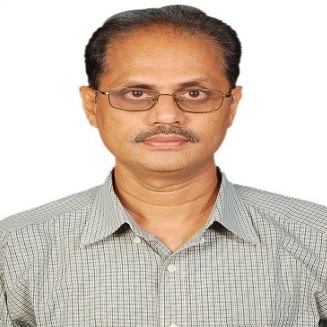 Shri MSR Prasad
Distinguished Scientist & Director General - Missiles and Strategic Systems (MSS)
Shri MSR Prasad, Distinguished Scientist has been appointed as Director General, Missiles and Strategic Systems w.e.f. 01st October, 2018.
Born in 1961, he completed his B. Tech Degree from Madras Institute of Technology in 1984 and M. Tech from IIT, Bombay in Aeronautical Engineering.
Over the past thirty five years, Shri MSR Prasad has made significant contribution in missile technologies for the defence programmes of DRDO. His contribution in the areas of Aerospace Structural Design, Analysis and Structural Dynamics studies for various missile projects is noteworthy. As one of the senior designers for the submarine launched missile programme, he has provided number of innovative design concepts and he has successfully contributed towards design, development and production of the country's first submarine launched ballistic missile B05.
He has also been responsible for development of highly reliable aerospace mechanisms for the programme. These activities have made Shri MSR Prasad achieve his career growth in the missile complex by holding positions as, Programme Director of the Advanced Naval Systems Programme and Director of Defence Research and Development Laboratory.
He has successfully steered a number of projects through development phase into production and has evolved effective management procedures for efficient and high quality production of missiles.
His meritorious and innovative contributions are recognized by DRDO as evidenced through various awards and honours conferred on him such as Laboratory Scientist of the Year Award-2003, DRDO Performance Excellence Team Award-2007, Scientist of the year by DRDO in 2011 and DRDO Best Innovative Technology Development Award in Strategic Missile Programme - 2014.