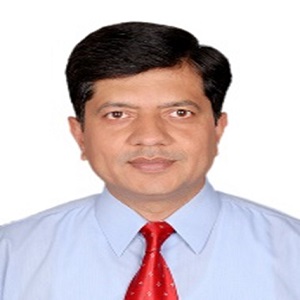 Dr. Sudhir Mishra
Distinguished Scientist & Director General and CEO & MD, BrahMos Aerospace
Distinguished Scientist & Director General (BrahMos), DRDO, Ministry of Defence and CEO&MD, BrahMos Aerospace, an India-Russia Joint Venture, is a Graduate of Government Engineering College, Jabalpur, M.Tech. in Mechanical Engineering from Indian Institute of Technology, Madras and Ph.D. from National Institute of Technology, Warangal. He has contributed immensely in India's quest to achieve excellence in Missile technologies. His technical expertise and contribution has resulted in the realisation of several DRDO Missile Programmes. As CEO&MD, BrahMos Aerospace, he is responsible for the design, development, production and product support encompassing complete Product Life Cycle of BrahMos Weapon System. He has guided "Team BrahMos" in design, development, modernising and upgrading BRAHMOS missile to achieve newer capabilities and versions for Land to Land, Sea to Land and Air to Sea/Land and conducted flight test for extended range. His leadership and guidance has led to successful flight test of BrahMos Supersonic Cruise Missile from Sukhoi-30 MKI fighter aircraft against Sea target resulting in historic achievement of India becoming first country in the world to have such unique capability.
His defence diplomatic skills have resulted in the culmination of several defence R&D projects with friendly countries within the framework of foreign policy and defence cooperation. He has visited Russia, Israel, France, Holland, Switzerland, Pakistan, South Africa, United Kingdom, Malaysia, Vietnam, UAE, Indonesia, Philippines & Japan to enhance bilateral cooperation in the field of defence technologies.
He is academician of Russian Academy of Cosmonautics and awarded with Honorary Doctorate by People's University, Bhopal and Fellow of Aeronautical Society of India, Institution of Engineers (India), the Institution of Electronics and Telecommunication Engineers (IETE), Indian Institution of Production Engineers and Centre for Excellence in Project Management, New Delhi. He is a member of many national and international professional societies.
He has been awarded with the "DRDO Scientist of the Year Award" by the Prime Minister of India, "Distinguished Alumnus Award-2018" by IIT, Madras, IIM-TATA Gold Medal Award by Indian Institute of Metals, Kolkata, "Madhya Pradesh Gaurav Samman" by Chief Minister of Madhya Pradesh, "Distinguished Alumni Award" by Government Engineering College, Jabalpur, "Super CEO Award" by The Machinist, Times of India Group, "Vigyan Pratibha Samman" by Council of Science & Technology, Govt. of Madhya Pradesh", Life Time Achievement Award" by Sriram College of Engineering & Technology, Jabalpur.